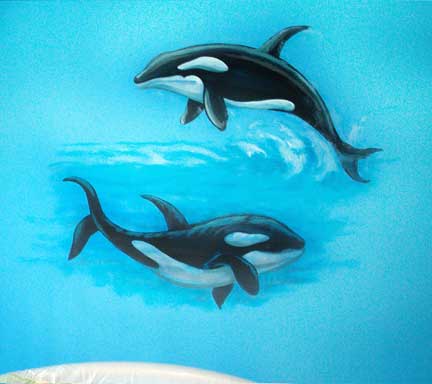 Orcas playing above boy's bed
Man o' War swiming beside wall light fixture
The boy's room was already painted in a light blue thus appearing to be underwater. I added a reddish Man o' War on the opposite wall to add contrast.
This room belongs to a very young girl so the parents wanted something very simple. Since she enjoys playing outdoors in the sun much of the day, I decided to paint a simple sunburst and butterflies above her bed. This way even in clouding days she would always have sunshine in her room.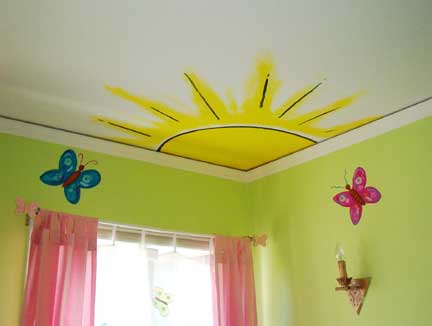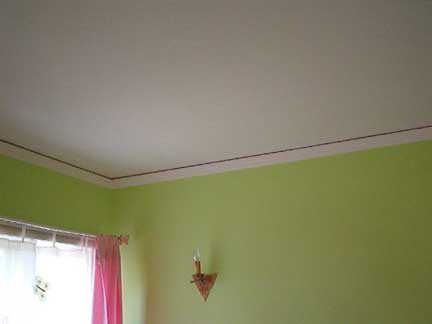 CLICK HERE TO EMAIL THE ARTIST TO PROVIDE YOU WITH A QUOTE.