SANTA BARBARA GRILL-
Here is a sample of murals (4)created for this award winning restaurant in California. Here the challenge was to combine unique shapes and textures to match the dining room decor in providing the patrons an ambiance combination of art and dining experience.
Entrance- 14 carot gold flakes were applied to capture the sunrays that came from the sundome above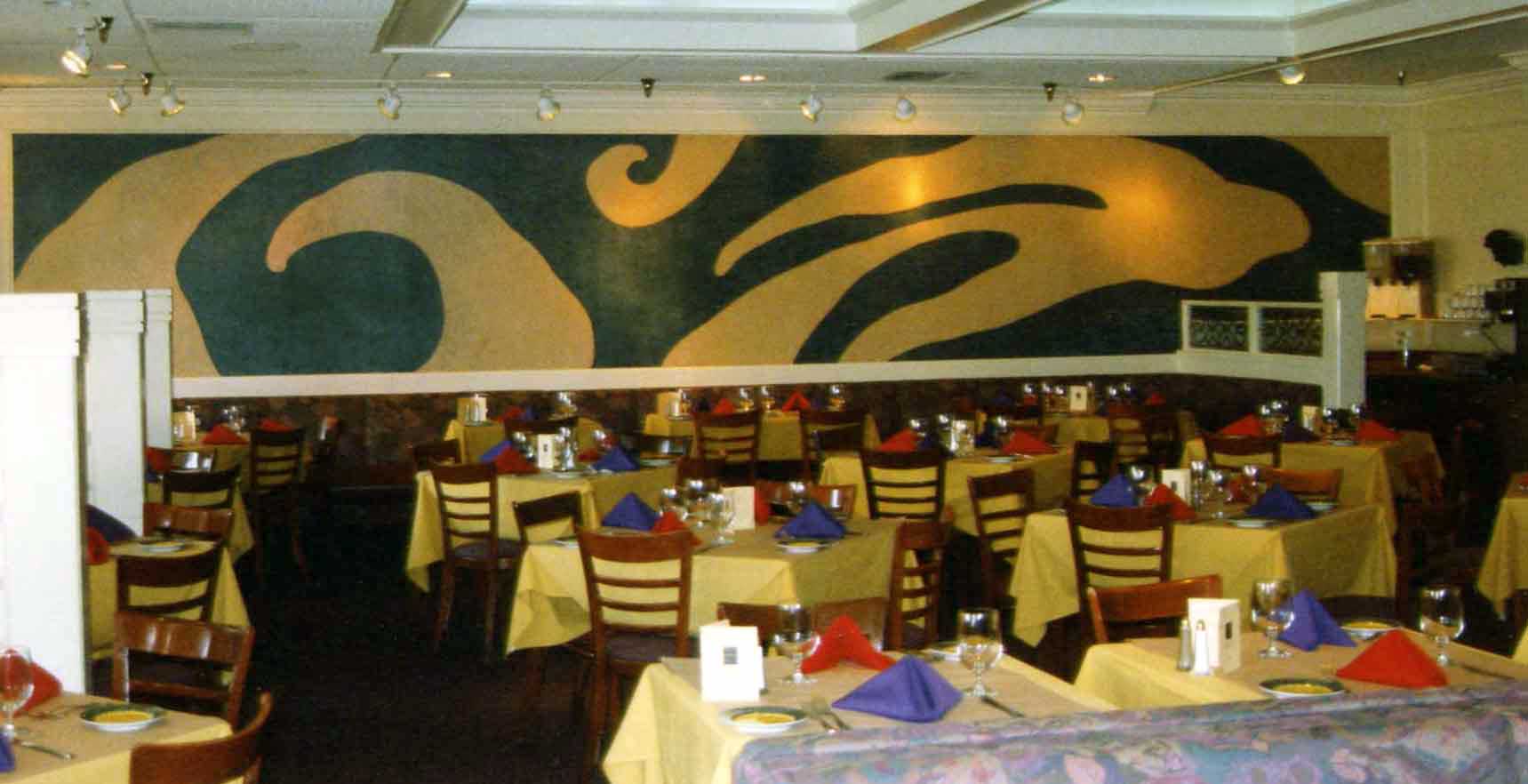 Main Dining Room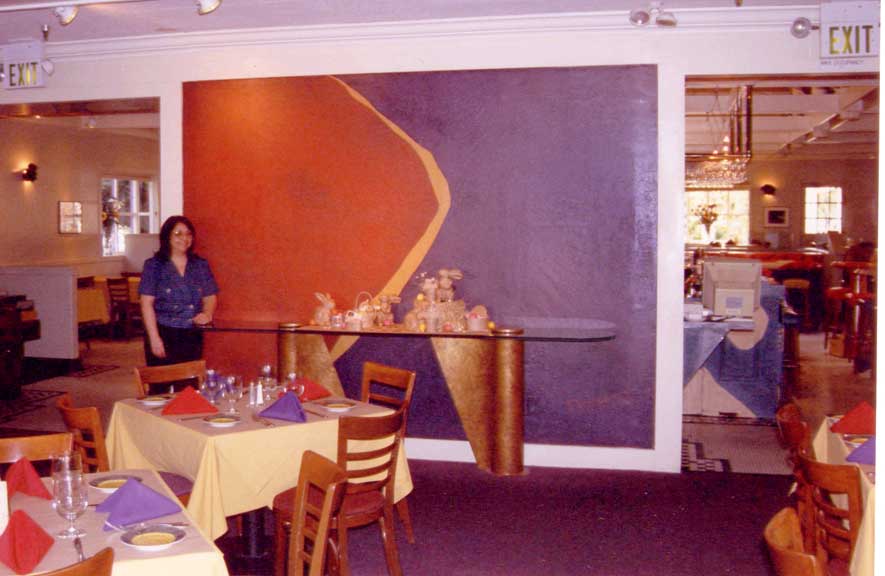 Mural separating the parlor and dining room.
San Jose Downs-Race Sports Book-Santa Jose, CA
This work is hanging at the Turf Club and has become the signature piece of the facility. It captures the excitement of thoroughbreds storming down the home stretch.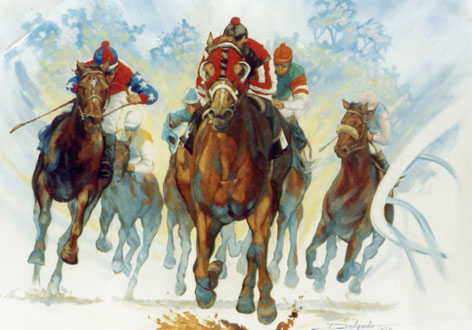 "Down the stretch they come! 5' x 7' acrylic mural
San Mateo County Transit District, San Carlos, California
This work was created on a 12' x 30' wall for the employes of the district.
It was design to give the viewers a serene view of a winter mountain scene while capturing and matching the colors found on the cubicle partitions.
State of California-Mountain View, California
This mural measures 13' x 30' and symbolizes the various modes of transportation throughout the ages in the valley.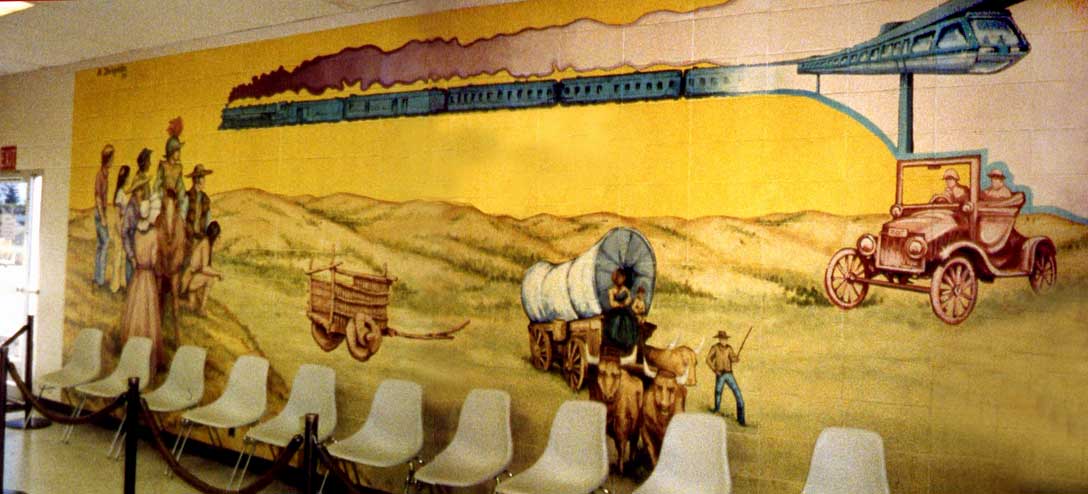 Vintage Baseball Murals- A series of four murals showing an critical play from the viewpoint of the pitcher.
A commission from Sneakers, a sport restaurant located in San Carlos, Ca.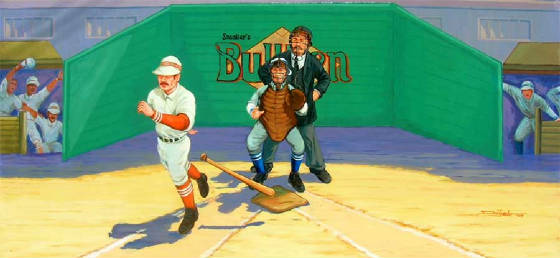 CLICK ON THE IMAGE BELOW FOR ENLARGEMENTS